Pamela Cole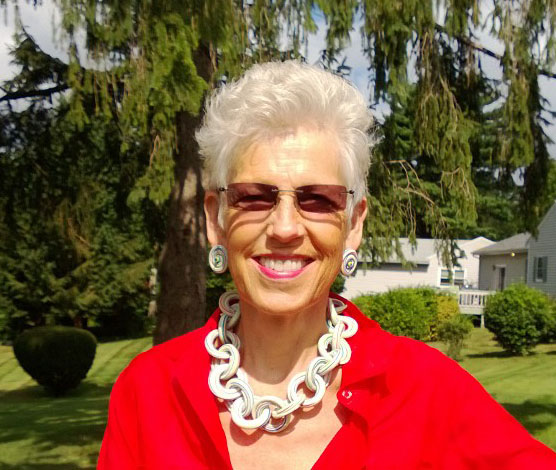 Pamela began her adventures with metal clay and polymer clay in 2003 when she learned it was more fun to make beads than to string them. Starting with a private, introductory lesson with polymer clay artist, Kim Otterbein, Pamela accelerated her self-taught, experimental approach, by attending classes in both polymer and metal clay with many of the internationally-known polymer and metal clay artists. She spent the next 6 years "riffing" on techniques and designs in the two clays, producing "beads, buttons and bangles" at a furious rate. In 2009, she was Rio-certified in PMC and began teaching classes at the Bead House Studio in silver clay, base metal clay and polymer clay. She is currently enrolled in Hadar Jacobsen's accreditation program, looking to explore the design possibilities of polymer with bronze, copper and steel clays.
Metalworking and flameworking are also part of Pamela's creative "riffing" process. She has studied metal forming with Charles Lawton Brain, Cynthia Eid, Betty Longhi and Michael Goode. More recently, Pamela added both soft glass and borosilicate to the adventure of making beads and hollow forms for her designs.
Pamela shares her passion for creating everywhere she can. Friends on Facebook get to see the new explorations as they emerge from her studio.